Welcome to our website !
"B & B Cascina Ciosse" is placed in the countryside of Alto Monferrato surrounded by an unspoiled nature between forests and vineyards where you can enjoy a wonderful view of the surrounding hills.
The "B & B Cascina Ciosse" has three double bedrooms, one with en-suite bathroom and two bedrooms with large shared bathroom ideal for families; from every room you can enjoy the splendid panorama of the Monferrato hillside.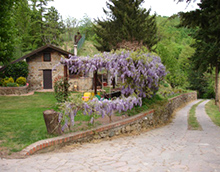 COUNTRYSIDE

The Cascina Ciosse is far from any form of pollution and is located on the hill of Grognardo, a small village which is crossed by a fresh spring 206 m above the sea level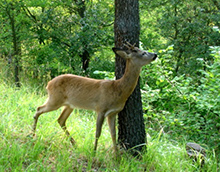 THE NATURE

The traces of humans are almost imperceptible in the surrounding footpaths, it is possible to meet wild animals such as deer, squirrels, foxes, hedgehogs and jays.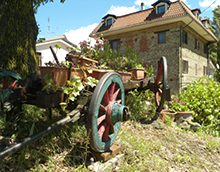 relax

This place is perfect not only for moments of complete relaxation but also for days dedicated to the nature, the history, culture tasting of finest wines or enjoying yourself in the thermal baths.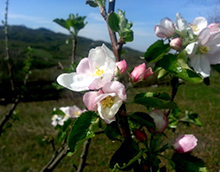 Excursions

The B&B Cascina Ciosse is an excellent starting point for many paths and tracks to go by bike or on foot surrounded by silence and solitude